The Five Great Bazaars of India Revealed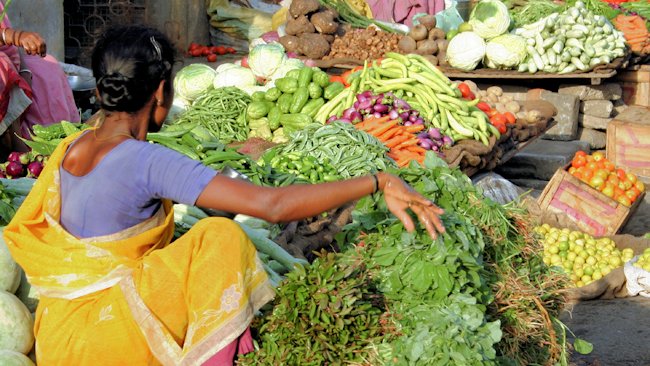 All the perfumes of Arabia may be found in the Middle East, but for everything else look no further than the markets of India, where merchants have been plying their wares for centuries, in bazaars that seem straight out of The Thousand and One Nights.
Asia Transpacific Journeys, the top American operator of tours to Asia offers its list of the best places to wander, haggle, and purchase that priceless piece that you'll treasure forever.
• Chor Bazaar, Mumbai—Rummage to your heart's content at "Thieves Market," awash with antiques and vintage coins, bronze and an almost endless array of both trinkets and treasure.
• Market at Meenakshi Temple, Madurai— This temple is the spiritual heart of south India, yet its many carved and painted halls also contain a massive market. Elaborately decorated elephants roam through its corridors, and all manner of goods—from incense to Bollywood posters to fake Rolex watches—is traded at this bazaar.
• Night Markets of Goa—A marvelous spectacle replete with painted cows and a myriad of stalls offering a wide range of colorful batik dresses and skirts, and hand-beaded necklaces for only one dollar a strand.
• Dilli Haat, Delhi— Venture through one of the capital city's hidden treasures, a lesser known outdoor market place made up of distinct areas representing the different states of India and the crafts indigenous to each. Skilled regional artisans eagerly negotiate and sell everything from textile purses to beaded slippers. This is truly a bargain shopper's paradise.
• Spice Market, Cochin—The best antiques and spice market in the south of India, this trading center reflects myriad cultures—it was occupied at various times by British, Dutch, Portuguese and Arab traders. Troll for cardamom, nutmeg, black pepper and cinnamon of legendary fragrance and quality.
Negotiating Strategies
Asia Transpacific Journeys' founder and president, Marilyn Downing Staff, weighs in with some sound advice for the would-be haggler. "India's markets are a true delight, with bargains galore. Start by offering about 50% less than the asking price, but only if you are prepared to pay about 75-80% of the full asking price." Downing Staff adds a word of caution. "Caveat emptor applies to every purchase. 'Antiques' may have been made yesterday. 'Jewels' might be glass. It's often hard to tell," she says. She notes that, by cultural tradition, most goods purchased are non-refundable.
"If an item is pricey and you unsure of authenticity, err on the side of caution and forego the transaction. But if you just adore that copper pot or set of handmade ceramic cups, by all means start bargaining—it's half the fun. And you'll take home a keepsake that will remind you of an amazing journey for years to come."
For those travelers seeking an in-depth India tour that features markets, architecture, ancient monuments, cuisine, religious traditions, inspiring landscapes and stylish palace hotels, visit www.mysticalindiatravel.com or call (800) 927-1595.